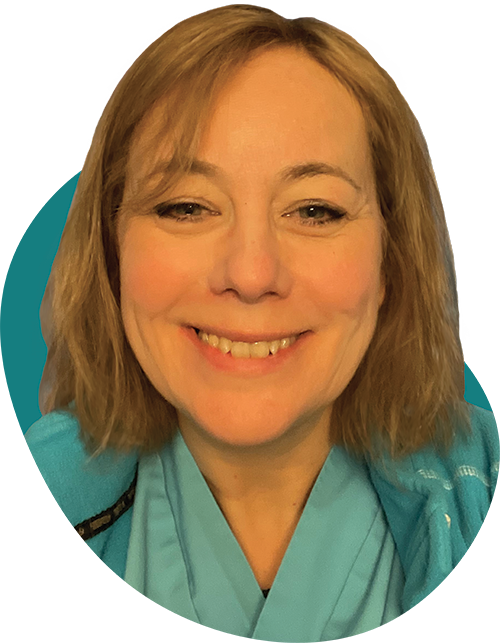 Dr. Elisabeth Wikström MD, PhD
Renowned Obstetrics and Gynecology Expert, Dr. Elisabeth Wikström, Chief Medical Officer for GYNEYE Products
Dr. Wikström is affiliated with the Department of Clinical Sciences at the Karolinska Institute in Stockholm, Sweden. Her innovative contributions in the field of women's health telemedicine colposcopy for early detection of cervical cancer and dysplasia has garnered international recognition.
Among her accomplishments is the innovation and product development of the Gynocular, a compact, battery-driven colposcope, proving in multicenter scientific studies the efficiency of the Gynocular in both high and low resource settings. Dr. Wikström's groundbreaking innovation has earned her esteemed awards, such as the SKAPA prize, Stockholm Stads innovations stipendium, the Red Dot award, and Vinnova awards for digital health development.
As Chief Medical Officer for the GYNEYE product line at Suja Associates, Dr. Wikström will play a pivotal role in driving the development and advancement of this state-of-the-art medical device. GYNEYE is a CE-certified colposcope accompanied by a sophisticated software ecosystem, specially designed for low-resource settings. The system incorporates advanced AI/ML-enabled risk assessment capabilities, representing a highly evolved disruption in the field.
I am thrilled to join Suja Associates and contribute to the development of the GYNEYE product line," said Dr. Elisabeth Wikström. "This is an exciting opportunity to contribute to women's health and taking the lead using emerging technologies for women in remote settings. I look forward to working with the talented team at Suja Associates to further advance diagnostic capabilities and improve patient outcomes.
Dr. Wikström's appointment as Chief Medical Officer reinforces Suja Associates' dedication to innovation and their commitment to providing healthcare professionals with state-of-the-art medical devices. Her exceptional expertise will be instrumental in guiding the development and strategic direction of the GYNEYE product line.
"We are delighted to welcome Dr. Elisabeth Wikström to Suja Associates as Chief Medical Officer for the GYNEYE product line," said Surya Kuchimanchi, CMD at Suja Associates. "Her outstanding achievements and pioneering work in the field of Obstetrics and Gynecology make her the perfect fit for this role. We are confident that her expertise will drive the advancement of the GYNEYE product line and contribute significantly to our mission of improving women's healthcare."
About Suja Associates:
Suja Associates, a 20-year-old company specializing in clinical healthcare, has established itself as a trusted provider of innovative medical solutions. With a core focus on improving patient care and outcomes, Suja Associates offers a range of products and services designed to meet the evolving needs of healthcare professionals and patients alike. As a CMM level 3, ISO 9001, and ISO 2700 certified company, Suja Associates adhere to the highest standards of quality and security. Their commitment to excellence is reflected in their comprehensive suite of products.